Belvoir St Theatre
IDENTITY DESIGN


Diversity, representation, and inclusivity are at the core of Belvoir St Theatre's approach to production and performance. These values are reflected in the visual identity for the theatre's 2019 season through a dynamic use of typography and colour.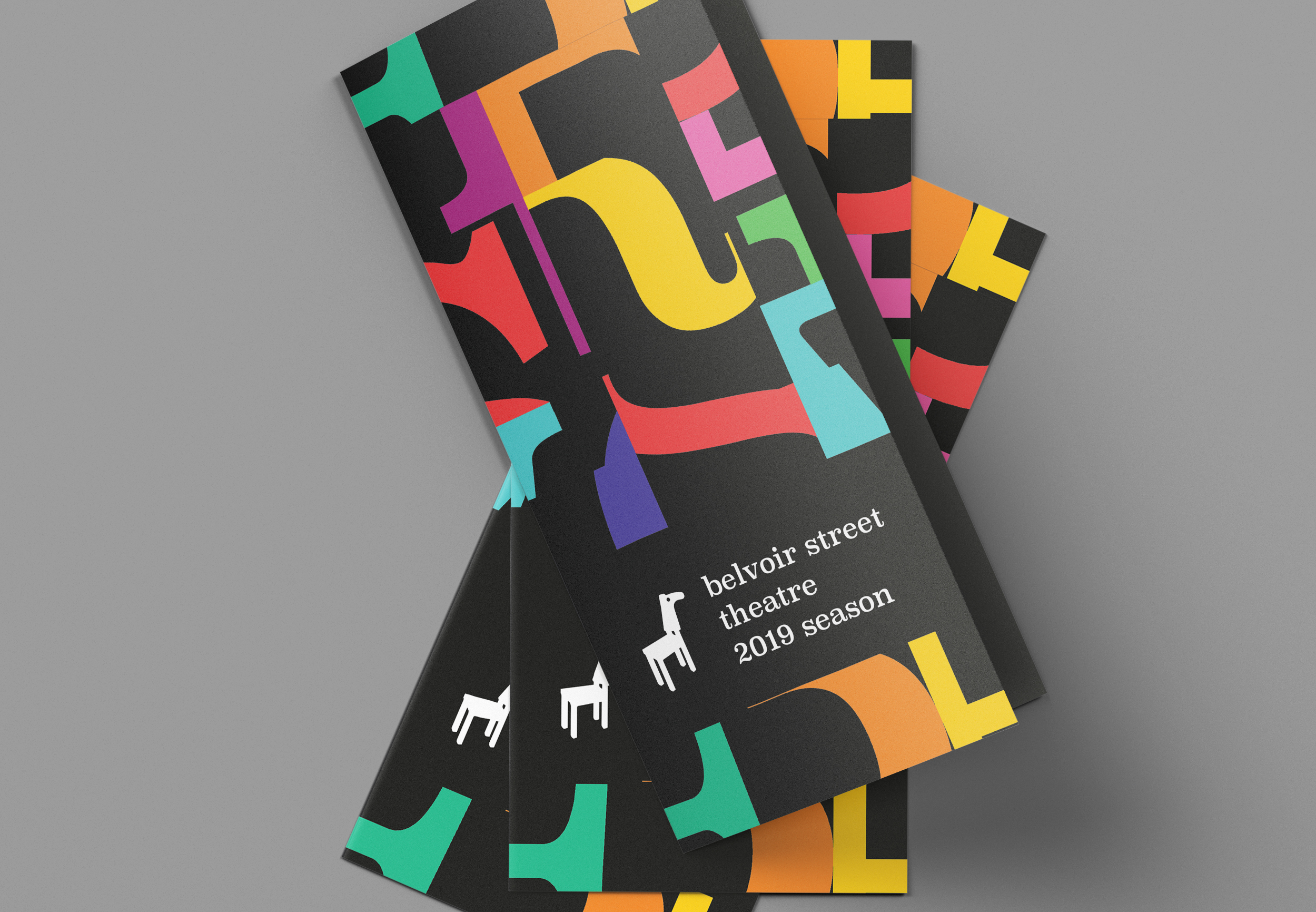 The colourful fragments of letters represent the wide variety of stories, characters, and audience members that Belvoir St Theatre brings together. The intricate shapes these pieces form establish an exuberant and lively atmosphere, personifying the nature of Belvoir St Theatre in contrast to more traditional theatre experiences. It also allows for a playful double entendre between the characters in the plays, and the characters that make up the alphabet.
The dark background is reminiscent of the dimmed lights in a theatre, focussing all attention on the actors and production, and unifying the variety of collateral. Similarly, the typeface Superclarendon, designed by Ray Larabie, brings together the designs across various contexts and medias. The type is an adaptation of Clarendon, developed in 1845, and is both classic and modern. The ball terminals on letters such as 'a', 'c', and 'f', serifs, and curled lines create very interesting and animated shapes when fractured into the grid form.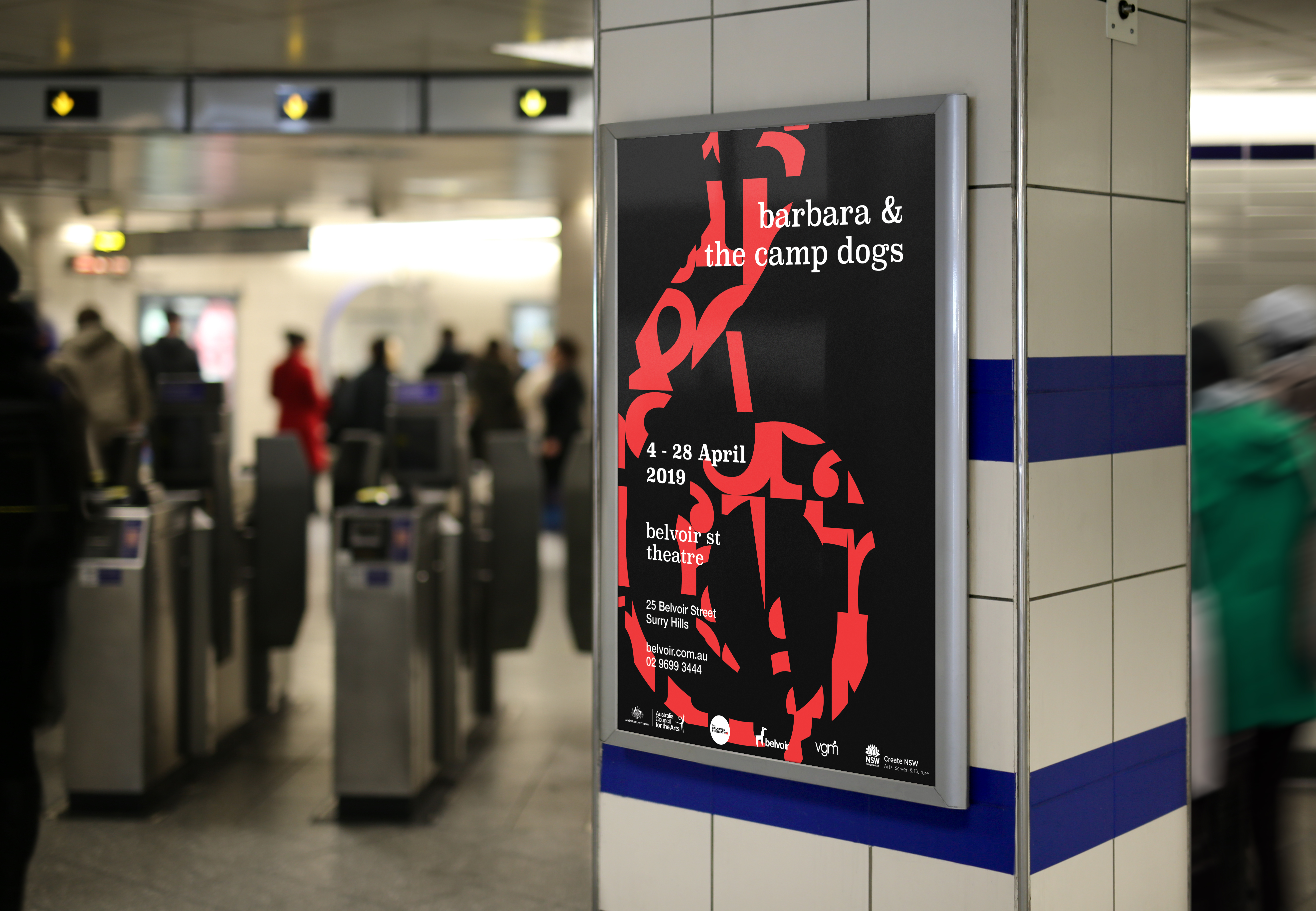 Through the multifaceted use of colour and typography, the visual identity for Belvoir St Theatre's 2019 season captures the theatre's sense of dynamism and diversity in an interesting and eye-catching way.